UNLIMITED EXPRESS CAR WASH PLANS
107 Danbury Road, New Milford (475) 339-8624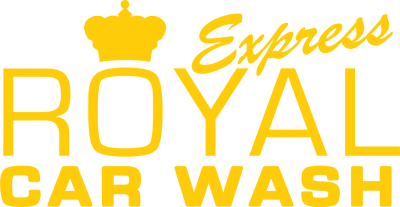 All washes include free self serve vacuums.
107 Danbury Road | New Milford, CT 06776 | (475) 339-8624
Everyday: 8:00AM – 8:00PM
FAST, Easy & Convenient
Royal Express Car Wash offers unlimited monthly car wash packages that allow customers to wash their car every day of the month for one low price. Customers pay one low monthly price and receive a sticker for their car that allows them unlimited car wash access.
A Royal Express Car Wash Plan is another fast and convenient way for you to keep your cars clean!
The "Basics"…
Wash your car as often as you'd like – everyday of the month!
Sign up with any major credit card to be charged monthly.
Credit cards will be charged each month on the 30 day anniversary of your sign up date.
Cancel or upgrade your plan at ANY time.
The electronic sticker makes it so you can drive through easily – no hassles!
Silver
• Wheel Brite
• Underbody Wash
• Clear Coat Sealant
Gold
• Wheel Brite
• Underbody Wash
• Clear Coat Sealant
• SIMONIZ Triple Foam
• Tire Shine
Platinum
• Wheel Brite
• Underbody Wash
• Clear Coat Sealant
• SIMONIZ Triple Foam
• Tire Shine
• Rain-X
• SIMONIZ Double Bond
Platinum Plus
• ‌SIMONIZ Hot Wax & Shine
• ‌Wheel Brite
• ‌Underbody Wash
• ‌Clear Coat Sealant
• ‌SIMONIZ Triple Foam
• ‌Tire Shine
• ‌Rain-X
• ‌SIMONIZ Double Bond
ROYAL CAR WASH
84 Park Lane Road, New Milford
ROYAL EXPRESS CAR WASH
107 Danbury Road, New Milford